Indore 311 revamped with features to manage asymptomatic COVID-19 patients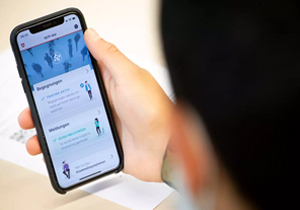 In order to keep a check on rising cases of COVID-19 in Indore, the government authorities have included some new features in the app which will help to track and take care of asymptomatic patients who are at their homes. The features have been added based on the guidelines of Indian Medical Association and has been even made available for treating patients who have mild symptoms and wish to stay at home.
App asks certain questions and the user is supposed to answer them every day correctly. It even comes with a pulse oximeter that helps to measure the pulse rate and oxygen level at home. The app uses GPS and so if the user steps outside their home and moves just 100 meters away an alert will be sent to the authorities. They will reach the user and send him or her back to their home.