National Award for e-Governance 2020-21 to Indore-311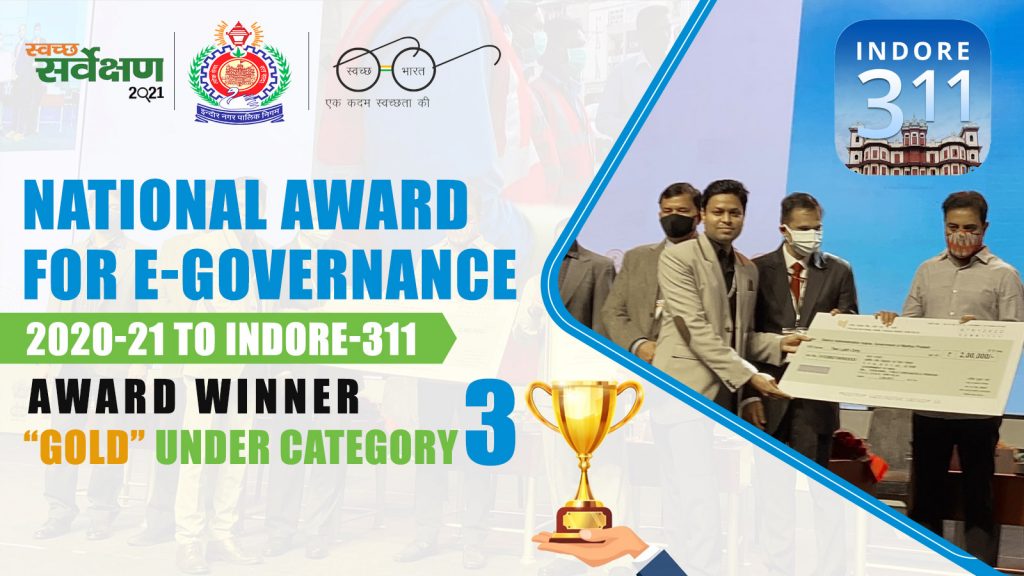 This award seeks to recognize the district-level e-Governance projects that are delivering/have delivered enhanced value to the citizen through effective use of ICT including in the field of redressal of Public Grievances. The impact of the initiative should have been influential in the area of e-Governance in the district.
The app has played a significant role in making Indore number one in cleanliness for four years.
Indore-311 App is a voice-raising platform for Indore citizens to report civic issues and governments to analyze, track, manage and solve – ultimately making Indore better through transparency, collaboration, and cooperation.
Not only for grievance redressal platform but this is also used for many types of citizen-centric services like Birth, Death, Marriage Certificate, know your door-to-door Garbage vehicle location, etc.